Search Engine Optimization
Are you sure you're showing up?
Where's the first place you go to find info online? Google? Thought so.
Your ideal customer goes to Google to research before making a purchase, so you'd better make sure your brand is showing up. Better yet, you'd better make sure you're appearing as high on the rankings as possible.

Of all the marketing acronyms, SEO (search engine optimization for those not in the know) may be the most vilified and misunderstood. We get it. There are a LOT of shady people out there promising the first page of Google, charging thousands of dollars for spammy backlinks, and more. But, SEO is a vital tool in a reputable digital marketing agency's services.
SEO is a full-time job if you really want to rank and stay in the top results.
It's important to understand two things:
Google changes its algorithm regularly and you need to stay updated to keep up and avoid your competitors passing you.
SEO is a marathon, not a sprint. It requires patience, technical knowledge, and ongoing maintenance to succeed.
The SEO experts at DSM keep up with all the latest algorithm changes and trends, so you don't have to. Using our 15 + years of experience, we're ready to run this marathon for you.
We helped our client increase their first-page Google rankings by 109% over 24 months.
Less words, more strategy.
Ranking on Google is about more than throwing a few keywords on your website.
Writing two or three blogs isn't going to give you the traction you want. Creating keyworded content is a start, but to really run the race, you'll need a strategy and detailed planning to build the content marketing and sales funnel that drives results. As a top-tier SEO agency in NJ, that's what we do.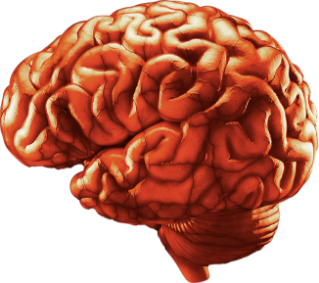 You're paying good money to your marketing agency each month. Are you sure you're getting your money's worth? If you're not 100% certain, it's time to get a second opinion.
*This is free. A consultation with DSM costs nothing. We want your trust and we want your business. We aim to show you just how much better your marketing can be with a true set of experts at the controls. DSM does not utilize sleazy sales tactics or even salespeople. We only have experts that prove our value and get results.
What sets us apart from the other guys?
We'll tell you what we won't do.
We're not going to churn out cringe-worthy, keyword-heavy blogs. We're not going to do any fishy scams that could get your site a penalty from Google, and we're not going to take our foot off the gas once we have a little success.
We will use our 15+ years of digital marketing experience to get that machine running.
That means providing you with authoritative content and a great on-page experience for your users. We provide you with a custom Google Data Studio dashboard that you can use to track as much as you want about your ongoing SEO efforts, so you see the results with full transparency.

We build a fortified position on Google that your customers can put trust in. It goes without saying that all these factors increase your web traffic. Just look at how we increased this client's organic website traffic by 132% through SEO.
Darren Magarro, President
The Buck Starts and Stops Here.
Relationship
Over Everything
Where conventional marketing knowledge ends, DSM begins. We won't work with everyone, but when we do, we're all in. Are you?