You only get one chance to make a first impression.
We injected the store's old school style with new school design. The results are turning heads.
Not Your Average Retail Experience
Sal Lauretta for Men was founded back in 1974, before Bergen County exploded into the retail mecca it is today.
Year after year, new competitors rise and old competitors fall, but Sal Lauretta's legacy remains intact because the family insists on doing things differently.

A visit to Sal Lauretta for Men is distinctly different from a visit to any chain store. The store is unashamedly old school. The staff love what they do, and you can't help but admire their expertise in their craft. Most importantly, though, they take care of you like you're family. We put together a few vignettes to show potential customers what a visit feels like.
Knowing you're good at what you do is great. Everyone knowing: priceless.
It's no coincidence that DSM has been helping spread the word about Sal Lauretta for Men for a decade.
In that time, the store has nearly tripled its sales and continues to receive accolades for being one of the finest men's clothing stores and tailors in all of northern New Jersey. Over the years, it has also become a household name to the Who's Who crowd of Bergen County.

Sal Lauretta for Men is the best at what they do.
We just help make sure everybody knows it.
Google My Business is a critical marketing tool for brick and mortars. Sal Lauretta for Men has dozens of 5-Star reviews that establish its place on the map in Bergen County.
When it comes to men's fashion, a logo is a status symbol. Sal Lauretta for Men is known for its consistency, and they wanted to make sure that reputation is carried over to its branding as well.
We overhauled the store's branding to make sure it looked modern and clean while maintaining its old-world charm and assembled a visual style guide to ensure brand consistency.

Whether you're checking out Sal Lauretta for Men on Instagram or you flip across one of its full-page ads in 201 magazine, the use of branding subtly conveys the store's consistent commitment to quality.
Just like a good wardrobe, a website needs to be up with the current trends and styles. We recently updated the Sal Lauretta for Men site to improve both the design and the user experience.

We looked at the most visited pages and rebuilt the navigation on the site to make it even easier for visitors to find what they need.

We made sure to showcase our new creative and the top brands that are available at the store.
"We know great style and design when we see it, that's why we love working with DSM. The incredible branding and creative work speaks for itself."
Not to name drop but Sal Lauretta for Men has some influential clientele, including celebrities and athletes like Odell Beckham Jr., Tracy Morgan, Paul Teutul Sr., and Bilal Powell…just to name a few.
Befittingly, DSM realized that the most influential people in their universe were getting style advice from Sal Lauretta!
Doubling Down on Social Media
We shifted the focus of their social media feeds away from designers and stock photography and brought their staff — the real influencers when it comes to fashion in Bergen County — into the spotlight. Engagement on their posts more than doubled almost immediately.
When it comes to men's fashion, a logo is a status symbol. Sal Lauretta for Men is known for its consistency, and they wanted to make sure that reputation is carried over to its branding as well.
We love to be inspired by fashion photography, but let's be honest — the models look so unrealistic and tend to take the focus away from the clothes. We wanted Sal Lauretta's customers to be able to picture themselves in their custom clothing, so we did our own photoshoot and literally took the models out of the picture. We put the focus entirely where it belongs, on the clothing.
Customer service is a cornerstone of Sal Lauretta's success, and communication is a critical part of that.
Our guidance on how the store communicates via social media helped double its engagement. We encouraged them to move away from photography provided by the designers and focusing more on content produced inside their store.

We also design eye-catching emails to keep customers aware of upcoming sales and events. These emails drive serious foot traffic into the store, which means more sales for Sal Lauretta for Men.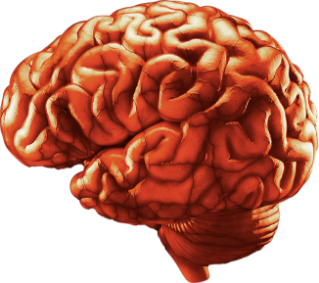 You're paying good money to your marketing agency each month. Are you sure you're getting your money's worth? If you're not 100% certain, it's time to get a second opinion.
*This is free. A consultation with DSM costs nothing. We want your trust and we want your business. We aim to show you just how much better your marketing can be with a true set of experts at the controls. DSM does not utilize sleazy sales tactics or even salespeople. We only have experts that prove our value and get results.