A bald dude, $15K, and a wake-up call.
What happens when a blue blazer with a big personality meets an established, conservative business seeking engagement? #BigShotNJ
The New Jersey Business and Industry Association has served the state's private-sector employers for more than 100 years. This is both a blessing and a curse. As advocates for businesses across the state of New Jersey, they are an irreplaceable resource. However, too many of their members have forgotten their value. In short, complacency kills. How do you reignite engagement so people take notice?
Grabbing an audience's attention nowadays means one thing: video. DSM planned and launched a video-based campaign that incentivized $15K in cash and business consulting for companies across the state. The glue that tied it all together: Mike Luzio. Having turned a $15K loan into a $50mil business, Mike had the experience, but more importantly, the Jersey attitude, to get people to pay attention.
A logo to match the strength of the characters associated with this effort – that's what we needed. While it had to feel like a part of their established brand, the logo also needed some fire. This mark bridged the gap between the campaign and the brand and drove some serious engagement.
"In business, you don't succeed for more than 100 years by being complacent with your messaging. We turned to DSM for a creative approach that resonates across all of today's communication platforms."
The campaign asked businesses, big and small, across New Jersey to submit user-generated videos to make a case for one big shot to learn from the best. Engagement was the goal, and as the submissions rolled in, we knew we succeeded. One lucky business was awarded the consulting time and the cash. The story lives on for the NJBIA, all thanks to making the right noise at the right time.
We started by building a one-off brand that mirrored Mike Luzio's bravado. Around that brand, we wrapped a digital platform capable of hosting user-generated video content, with a key focus on the user experience. Watch the video and you'll see what we mean, but we had a blast developing the creative and pulling together a well-executed marketing contest. In the end, this site collected valuable data, which gave us insight into the audience that took part. Spoiler alert: the demographics were surprising. In a good way.
Noise. The user-generated video content and social marketing around this campaign drove hundreds of thousands of social impressions in only 60 days. With a large number of newly interested businesses eager to win this prize, the NJBIA experienced a level of engagement not seen before from their core demographic audience. All of this contributed to a dramatic change in perception for a brand looking to make their mark in their next 100 years.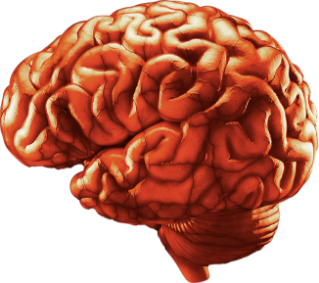 You're paying good money to your marketing agency each month. Are you sure you're getting your money's worth? If you're not 100% certain, it's time to get a second opinion.
*This is free. A consultation with DSM costs nothing. We want your trust and we want your business. We aim to show you just how much better your marketing can be with a true set of experts at the controls. DSM does not utilize sleazy sales tactics or even salespeople. We only have experts that prove our value and get results.