You only get one chance to make a first impression.
We put our ads in front of the right people at the right time to help this luxury residential client fill their properties in Central and Northern NJ.
Building a Solid Foundation for a Luxury Apartment Group
This North Jersey powerhouse has been building and managing luxury properties since 1970.
Their family is involved in all aspects of the properties, from planning and development to construction and property management.

We were tasked to help build on their strong foundation by scaling their social media ads and PPC campaigns to improve the occupancy percentages across their entire portfolio of New Jersey properties.
Google Ad and Social Media Audit
Our team did a deep dive into their current social media ad campaigns and Google PPC campaigns. The diagnosis was clear; there was a little bit of neglect going on across the board from the previous agency. These campaigns needed to be torn down to the studs, and that's exactly what we did.
Google Ad Campaign Optimization
Google Ads is equipped with a lot of great features to help improve your ad performance out of the box. The overall "optimization score" is a great place to start if you're trying to take the temperature of your campaigns to a high level. The optimization score ranges from 1% (dangerously bad) to 100% (absolutely excellent). Within the first few weeks of taking over the account, we were able to improve their optimization score from the mid-'50s to over 90%.

Google will always give you recommendations to help improve your optimization score as it watches your campaigns perform over time. These recommendations usually include adding or removing keywords, adding or editing your ad extensions, increasing budgets for improved performance, etc.
77% decrease in cost per conversion in 3.5 mos.
401% increase in CTR across all Google PPC campaigns in 3.5 mos.
89% increase in Facebook Ad CTR
July week 1 to October week 2.
We made the following updates over 3.5 months to improve our overall CTR by 401%
Optimized various campaigns based on Google's keyword suggestions.
Adjusted budgets monthly to increase impressions based on each property's needs.
Added pricing extensions to show the monthly rates for the different apartments to qualify people before they even clicked on the ad. ("Can I afford this monthly rent?")
Created promotion extensions to highlight rent specials and discounts being offered to entice people to want to learn more about the units available for rent.
Turned off a feature called "Search Partners" that shows Google Ads outside of the search engine. This was bringing our client unqualified leads and slowing down their leasing agents. After this update, lead quality increased greatly.
Improving Google Ad Results
The Google PPC campaigns flourished as we made our optimizations.
We found a way to spend the budget we were given more efficiently – who wouldn't want that?!

In 3.5 months, we've gained almost 1 million impressions and 55,103 clicks, with an average cost per click of just $1.68. We were able to bring the cost per lead down 77% from $131.54 at the beginning of July to $30.38 by the middle of October.

Think about the potential Lifetime Value of one tenant paying $1,600-$2,200 per month in rent…the ad spend that used to net them just one lead now nets them four. That's what happens when you're getting the right message in front of the right person at the right time.

One of our biggest challenges was leasing up one of their brand-new apartment buildings, which was only about 60% occupied when we stepped in. By the end of September 2020, we had driven enough qualified leads (and then some!) to fill the building to 100% occupancy!
By the end of September 2020, we had driven enough qualified leads (and then some!) to fill their newest building in Roselle Park to 100% occupancy!
Socially Distant Apartment Tours?
Choosing a place to live is a very big decision. Most people, if not all people, don't look at one apartment and declare, "I'll take it!" without seeing any other options.

We knew we'd have to get in front of our target audience more than once if we wanted to help this client find the right residents for their vacant apartments. A retargeting campaign was a great way to "follow" potential tenants who had already shown interest in their properties on Facebook to give them that little reminder.

"Hey there, it's that beautiful apartment you visited with hardwood floors, a modern kitchen, lots of natural light and a killer fitness center! You should come back and visit me!"

Our creative team developed ads that took you on a 3D tour of the apartments. In this post-COVID-19 era, we wanted to make sure the right people could see the inside of these luxury apartments before they even left their house. Once they saw the property in person, we knew they'd be blown away.

The 60-day retargeting campaigns hit click-through rates as high as 11%, which is about 1,011% above the real estate industry average CTR on Facebook of 0.99%.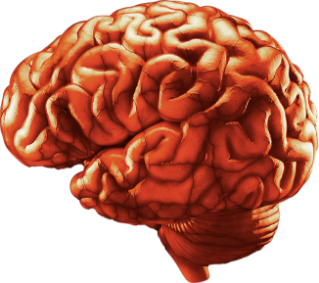 You're paying good money to your marketing agency each month. Are you sure you're getting your money's worth? If you're not 100% certain, it's time to get a second opinion.
*This is free. A consultation with DSM costs nothing. We want your trust and we want your business. We aim to show you just how much better your marketing can be with a true set of experts at the controls. DSM does not utilize sleazy sales tactics or even salespeople. We only have experts that prove our value and get results.