It's critical during a global pandemic to get supply in front of demand.
Being in the right place, at the right time, truly drives results.
Demand for Personal Protective Equipment (PPE) skyrocketed at the onset of COVID-19 in March 2020.
The surge in demand caused major delays in orders coming from overseas, meaning businesses and families had to wait weeks in some cases to get simple necessities like masks and face shields.
Return on Ad Spend (ROAS)
New Ad ROAS
Increased from 1.34 in the first week to 3.48 middle of August; one day high of 6.97.

New Ad Account ROAS for Retargeting:
15.46
LG Protective Wearables had a unique advantage over many of their competitors—they had inventory on hand in Rutherford, New Jersey that would ship to customers in three business days, and many of their products were made right here in the USA. The only problem was getting in front of an audience that was ready to buy.
Navigating the Personal Protective Equipment Landscape
That's where we came in. Many advertising platforms cracked down on the sale of Personal Protective Equipment (PPE) to prevent price gouging and the circulation of misleading claims about its efficiency.

We studied each platform's policies around PPE advertising to make sure our campaigns would be in compliance. Then we started doing what we do best—testing, tinkering and scaling.
Seeing the face shields in action was critical to driving sales. We mixed a custom photoshoot and custom video with some stock photography to show how the product would look in a classroom. We also used the videos to communicate the most important benefits of our product, including the fact that they were crystal clear, made in America, and easy to use with or without glasses.
We tested a variety of audiences, like salon and restaurant workers, those at higher risk of contracting COVID-19 because of their age, and even people interested in deaf culture who might need to read lips in order to communicate.

We tested different geographies where there were increasing cases of COVID-19. We also tested different messaging, including quick shipping, the comfort of the shields, and the fact that their shields are made in the USA.
After a few weeks of testing and optimizing, we found our sweet spot. Every important KPI started going through the roof—click-through rates, on-site conversion rates, average order value, daily orders, Return on Ad Spend (ROAS), and their overall ROI from the engagement.
Once the machine was fully optimized so that the right message was getting in front of the right audience at the right time, it was just a matter of scaling. We steadily increased our ad spend to reach even more people, drive even more traffic, and ultimately deliver even more revenue.
Once we tinkered & found out what was working, we scaled it & gained over 3 million impressions.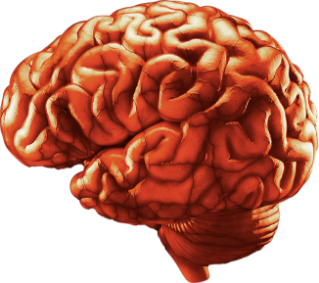 You're paying good money to your marketing agency each month. Are you sure you're getting your money's worth? If you're not 100% certain, it's time to get a second opinion.
*This is free. A consultation with DSM costs nothing. We want your trust and we want your business. We aim to show you just how much better your marketing can be with a true set of experts at the controls. DSM does not utilize sleazy sales tactics or even salespeople. We only have experts that prove our value and get results.