We told a Coffee company they don't sell coffee.
They sell an experience. We're so far past the vending machine as an acceptable snack counter alternative. Wake up & smell the corporate culture.
The original brand (which, if you're a fan of Friends, looked a little like the Central Perk logo…) only spoke to the commodity of coffee. Corporate Essentials is so much more than that because, in today's office, corporate culture starts at the coffee counter. Enter comprehensive marketing. Our apologies to the water cooler – your reign is over.
Riddle us this. How can a company sell corporate culture without looking corporate?! DSM built a brand that could be used across all platforms – website, uniforms, vehicle wraps… coffee cups. You get the picture. The resulting brand looked the part, suit and all, but also appealed to some progressive clientele. With this new identity system came the need for a powerful digital engine to drive opportunities.
Imagine this. It's Monday, you're at work again, drinking your subpar, stale cup of standard office coffee. You look out the window and see www.drinkcoffee.com on the top of a truck as it drives by. Exactly. We did that.
"DSM brought us so much more than just a simple marketing solution. They helped us to present our brand in a way that truly differentiated us from our competitors and gave Corporate Essentials a uniquely positioned identity."
It's a lofty goal to assume that you know what the culture could be at any given company. The website needed to demonstrate that, regardless of your company's culture, the foundation keeps people well-snacked and fueled by good coffee. The design elements and creative concepts needed to feature people doing exactly that. Sure DSM builds beautiful websites, but there's a science to that beauty, and that's what we built for Corporate Essentials.
Corporate Essentials puts a tremendous emphasis on using the website to generate leads and opportunities.
We can't rely on office managers to search the internet for coffee. Instead, our strategy was to create content they didn't even know they needed. We answered questions that they were asking the internet about improving office culture, retaining talent, sustainable office space and the costs associated with fueling a team. By providing the answers to these questions, Corporate Essentials became the definitive source for everything company culture. Anyone can rank for "best coffee" by throwing enough money at it, but to educate rather than sell, is the real win.
After building a new brand and offering unique content to their customers, Corporate Essentials has seen an increase in new website visitors from organic traffic as well as an increase in the number of website conversions.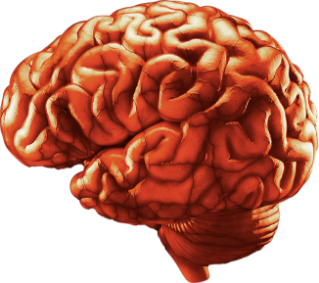 You're paying good money to your marketing agency each month. Are you sure you're getting your money's worth? If you're not 100% certain, it's time to get a second opinion.
*This is free. A consultation with DSM costs nothing. We want your trust and we want your business. We aim to show you just how much better your marketing can be with a true set of experts at the controls. DSM does not utilize sleazy sales tactics or even salespeople. We only have experts that prove our value and get results.