A Website and Brand Overhaul that Truly Delivered.
New branding showed the world that Best Transportation was truly best-in-class.
DSM helped Best Transportation live up to its name
As the leading drayage company in the Ports of New York and New Jersey, Best Transportation owns, operates and maintains one of the most modern fleets in the port and manages a state-of-the-art operation. DSM helped Best Transportation tell the intermodal trucking industry what we already knew—that they deliver the best because that's who they are.
Driving Qualified Candidates
Best Transportation needed experienced drivers to fill their rapidly expanding fleet but had trouble attracting the caliber of professionals they needed.
What made recruiting even more challenging was that their online presence was…antiquated.

DSM was tasked with bringing their brand up-to-speed with their reputation in the industry and finding the most qualified drivers to operate their fleet. Best Transportation needed a series of testimonial videos that are on-brand with our new messaging and grittier tone.
DSM Jump Started their (Marketing) Engine
Let's be honest. The Best Transportation website needed a complete overhaul (carbon dating suggests it was published shortly after Al Gore invented the internet). DSM stepped behind the wheel and transformed their previous site into a lead generation engine.

Using custom photography and animations, as well as new messaging and positioning, the before and after of this transformation speaks for itself.
The Best Way to Make a Bold Statement
Once the branding was nailed down and the website was up and running, we focused on developing content that would attract better drivers and potential new business. DSM developed a 30-second spot that is just perfectly in line with the new modern, yet gritty feel of the Best Transportation brand.
Delivered to the Right People at the Right Time
The next step was getting the content in front of the right people. We used Facebook's targeting capabilities to find experienced drivers and companies near the port. We tested audiences north, west and south of Best Transportation's location at the port and cycled our creative to those audiences to prevent fatigue.
Within a few weeks, Best Transportation had more drivers than they knew what to do with. Not only were they able to staff their expanding fleet, but they were able to replace underperforming drivers with better ones — all of which led to improved business operations for Best.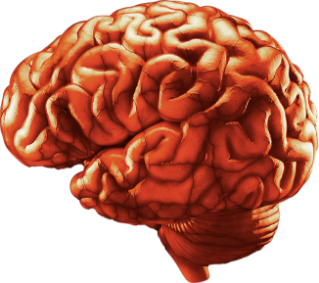 You're paying good money to your marketing agency each month. Are you sure you're getting your money's worth? If you're not 100% certain, it's time to get a second opinion.
*This is free. A consultation with DSM costs nothing. We want your trust and we want your business. We aim to show you just how much better your marketing can be with a true set of experts at the controls. DSM does not utilize sleazy sales tactics or even salespeople. We only have experts that prove our value and get results.